[Restaurant Consumption Management System (Enterprise Edition)]
食堂餐饮系统,食堂消费,餐饮系统,消费管理系统
IC card technology instead of paper, paper card or meal ticket, schools, enterprises and government to realize intelligent management of the canteen.
The consumption system Sketch
The enterprise cafeteria intelligent management, dining card, clean, convenient, quantitative consumption, reduce waste, query statistics and convenient canteen catering management system IC card has become the preferred scheme of canteen management of enterprises and institutions. The manufacturing industry because the number of people eating more, time is tight, and as an important manifestation of part of employee benefits, and the organs of the school canteen management is relatively complicated and changeable, ah nokia software combined with the canteen management for many years service business experience, summed up a set of suitable enterprises canteen IC/ID card, scan catering management scheme.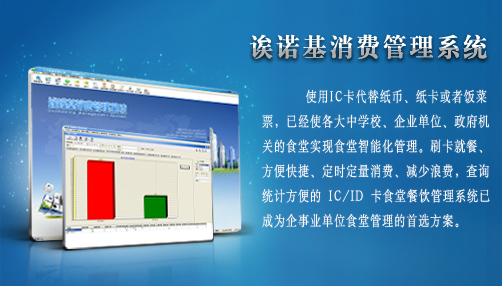 The design principle of the canteen catering system
IC consumption is a good method instead of cash consumption
It is the crystallization of hundreds of enterprises to implement the successful experience of our company
- attendance access control system with perfect ah Nokia composed "ah Nokia card system"
The operation is simple and quick.
The realization of electronic automatic settlement amount.
And realize the transaction data automatic collection
Ensure accurate statistics
Software interface is friendly, easy to operate
Card reader, fast and convenient, the canteen is not affected by oil, heat and other factors
The system configuration is reasonable, complete data sharing and ah Nokia card system, IC card (multi) with
The solution of cafeteria management system classification
Recharge (not fixed) consumption management system
Is the canteen window sold food styles and different prices, employees can choose according to their own preferences window consumer credit card.
Advantage: Can satisfy the different tastes of employees.
Shortcomings: Is to add more windows, and each window to put a consumer machine, at the same time the staff selected more than two kinds of dishes to row several times for the team, commuting time interval is relatively small companies and enterprises, may cause buy rice has no time to eat. At the same time will also increase the number of staff canteen canteen and corresponding management fees.
Food consumption management system
It is sold in the same window vegetables and rice prices fixed, vegetables can be different according to a fixed amount, so as to meet the requirements of different employees in maximum.
Advantage: The classification of simple, easy operation staff canteen management.
Shortcomings: The narrow scope of employee selection.
Features :
1. according to the dinner early in the meal don't set different dining and dining time quota
2. according to different consumer machine (window) in different positions in different departments to set consumption quotas
3.can according to the time machine (window), food type individual and department statistics the amount of consumption
4. with ah Nokia salary system linked deduction meals
Advantage:
1. Suitable for eating or package without cash settlement business
2. has the advantages of simple operation, convenient statistics
3. low cost investment system
Shortcomings: Can not fully realize personalized prepaid consumption
System principle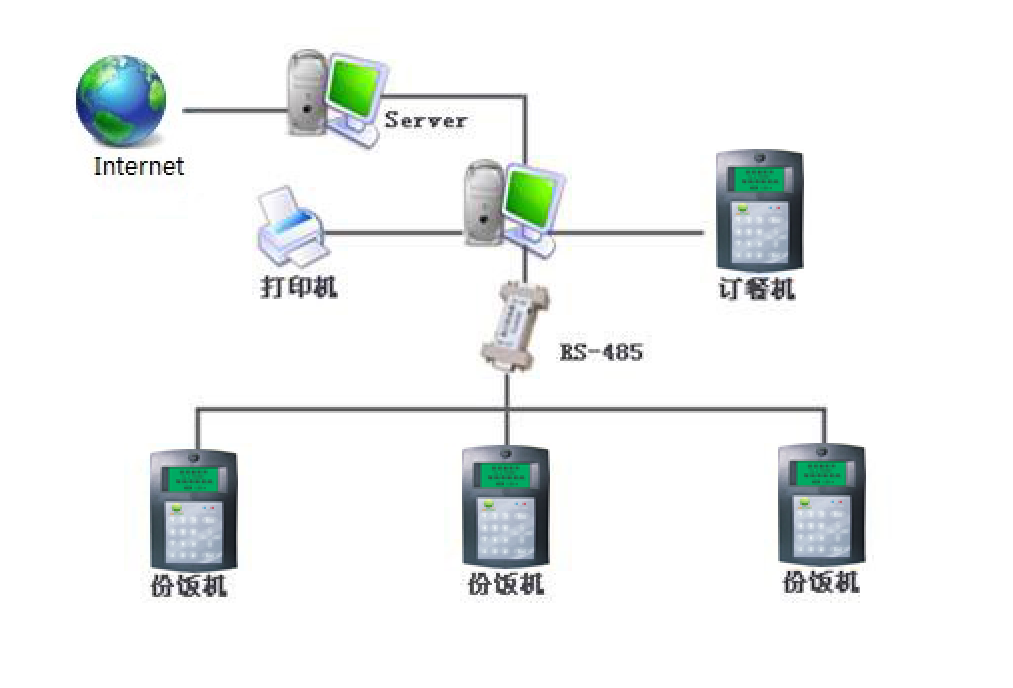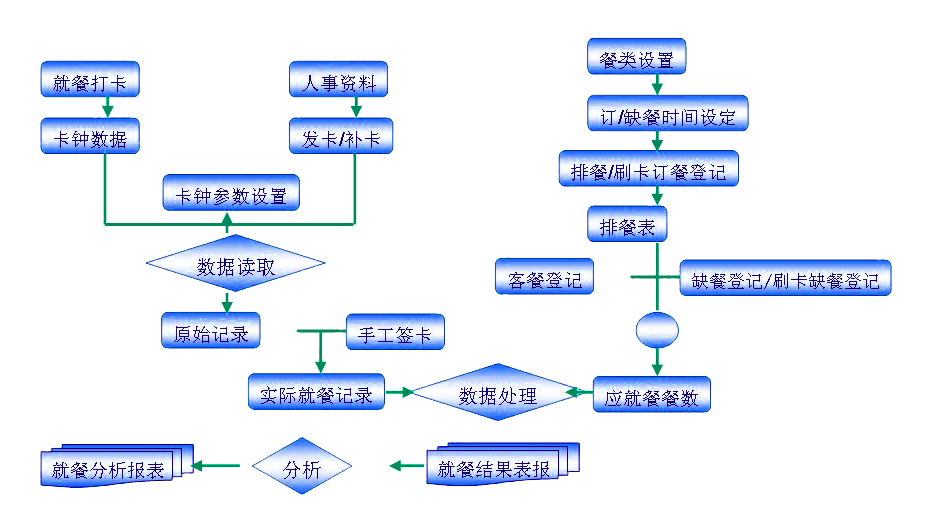 Daily consumption list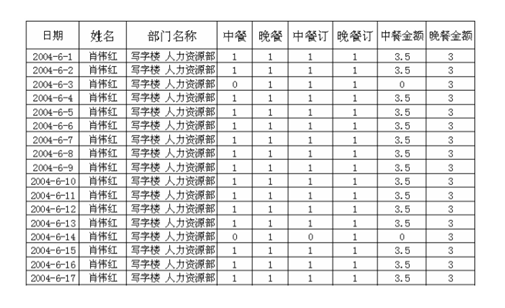 Dining enquiries
-
The statistics of monthly consumption
Special canteen consumption system map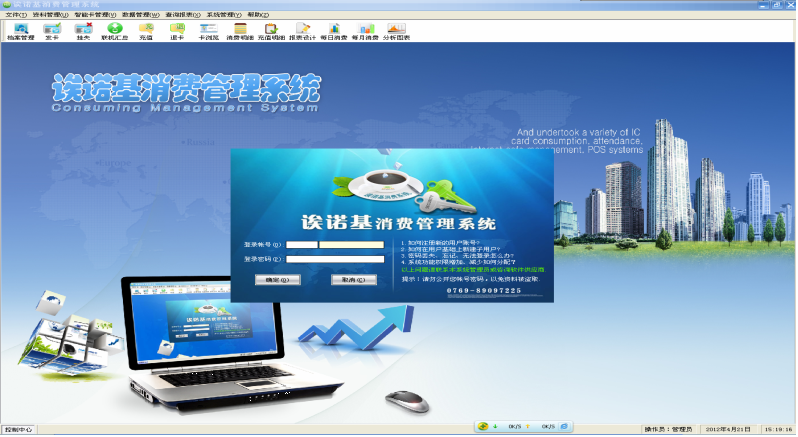 Our hardware products
HK928C/D/E
ER690C
ER690D
ER-691CU
In the fingerprint machine control
Comet fingerprint machine
HD4P-S
HD4P-S2
HDL4P
2019-05-03 20:24:00•340390 次

2018-07-07 20:23:00•345311 次

2019-07-16 11:21:00•360465 次